How in the world has it been two weeks since I posted? That's crazysauce!
Thoughts on Thursday is just what I need to get back in my blogging groove - thanks Carolyn!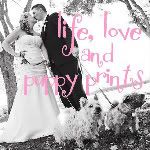 It's here it's here! I pick up the chair tomorrow for Sofia's photoshoot on Saturday!
I can't believe my baby is going to be a year old in two short months!
I usually go to the afternoon playgroup in my neighborhood because it works better with The Schedule. However, in the spirit of community, I offered to host the morning playgroup today. It's a different set of moms that come in the morning and I am never ever hosting morning playgroup again. The above picture came from a Google image search for 'bratty boys' and I have some things I need to get off my chest about that shit.
Sofia is getting baptized on Saturday. I'm so excited and it feels like the first grown-up thing we've done for her. Drew and I had to go to the class, track down paperwork, get signatures and my parents are here to stand up for her. Nate and Julie are her actual godparents, but the Catholic Church is super funny with their rules and their hoop-jumping nonsense. I'm so bummed they can't be here for it, but they sent her the most gorgeous bracelet and I can't wait to take her picture in it!
You guys! I found my abs! And a big hallelujah for muscle memory!
My girlfriend Kristin and I have worked out a plan and we've been able to go to yoga and it has been amazing. My back was literally in spasms when I would pick up the baby because I was so weak and that has been remedied by getting back on the mat.
I have a post planned about how awesome it is to have mom friends and Kristin is definitely on the top of that list.
This, my friends, is a bacon and Bailey's cupcake, courtesy of Pinterest. PS, are you following me? If not, you need to get on that because I pin things like bacon and Bailey's cupcakes.
Thanks to Pinterest, I have actually been planning meals and it has actually been going well! I make something new every night that Drew is home and there's always leftovers, so I eat those while he's gone. I haven't cooked at all this week and it's been brilliant!
I also got the cake mixes and tins so I can practice Sofia's birthday cake so I will write all about that soon.
I got to be Sofia's Valentine this year. It was pretty much the biggest honor ever, although I haven't quite mastered the Instagram self-portrait with a squirmy baby. I wore red lipstick for the first time in over five years - I kinda liked it.
This squirmy baby is cutting three teeth at once and ran her first fever last night. I was so paranoid about high fevers and seizures and brain damage that I obsessively took her temperature all night, after I called the doctor and asked if her temperature would cause seizures and brain damage. Then all my Facebook Varsity Mom friends were like 'Pssssh! She's good! This is just par for the course and be glad that you've gone this long before getting a fever.' I really don't know if I'll ever get to be a Varsity Mom.
I'm trying so hard not to be ugly and bitter about this house-selling business but I'm starting to worry. I was going to type out exactly what I'm worried about but I'm superstitious and just deleted all of it because I don't want to speak it into existence.
Our house will sell soon.
Please baby Jesus, let our house sell soon. I can't take much more of this.
I got a new writing gig! My contract with Bravado is over and I've started writing for the Dallas Moms Blog. I've only posted over there twice, but it seems like a cool group of ladies and it's always fun to branch out and meet new people. Come over and say hi sometime!